Reluctant Hearts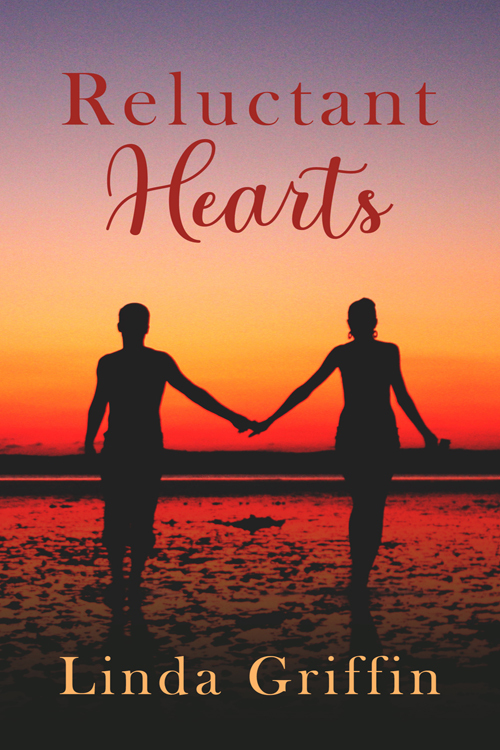 Forthcoming from the Wild Rose Press
Release Date: April 24, 2023
Four couples, four stories: Darien Francis and Richard Li meet during a bank robbery, but she's afraid to love again. Shane Kenniston and Beth Parker are reacquainted years after she had a crush on him, but she is a recent widow, and Shane's life was upended by a false accusation. David Early and Kate Howard meet in the laundromat, but her life is consumed by the needs of her disabled child, and David isn't ready for the responsibility. Realtor Frank Ellison meets Kayla Barnes at an open house, but a mistaken first impression derails any chance of romance. Can they all overcome the obstacles to love?
Excerpt:
"It's a good thing you're not attracted to me."
"What?"
She peered at him, sniffling, and dabbed at her eyes. "You're not, are you?"
"Which answer will get me in the least trouble?" he asked.
She laughed shakily. She felt a lot better. "If you were before, you wouldn't be now." He gave her another tissue, and she managed to get most of the mascara off. He rubbed away a stray smudge with his thumb, and his fingers brushed her cheek. The soft touch was even more comforting than being held in his arms. She closed her eyes.
Reviews:
"All four stories are realistic in that they could really happen – and aren't all hearts and flowers....Recommended for those looking for quick reads with happy for now endings." ~ Sparkling Book Reviews

"The scenarios are nicely varied...These stories are pleasant, easy reading, and the setups, mostly, center on believable conflicts, characters, and situations, as Griffin convincingly establishes her cast's worlds, habits, jobs, and drifts of mind. Griffin's comfortable at moments of high drama and at the mundanities of life—the "stupidly molded, uncomfortable plastic chair" of the laundromat are as convincingly described as one story's first real kiss: "Not a gentle, comforting one this time, but a real, grown-up kiss." The stories take the point of view of one partner rather than alternating, and all but the first from the perspective of the male partners, who demonstrate respectful vulnerability. The strongest story, though, is the one with a female POV. Darien's agency and strength is highlighted while she and Richard both engage their trauma, building together towards an ending that satisfies and promises a hopeful budding relationship. Takeaway: Second-chance romance readers looking for simple but interesting setups will find these tales scratch the itch." ~ BookLife
"Reluctant Hearts by Linda Griffin is an engaging collection of four distinct short stories about finding love even when we aren't looking for it…Linda Griffin has a keen sense of timing and a knack for shaping characters that are endearingly realistic and so easy to fall in love with!...Each story and couple are so engaging that you'll be hard-pressed to choose a favorite...Fully in the realm of contemporary, the cast are working through issues familiar to all of us, adding that enchanting sense that good things can happen in our modern, problem-filled world. However, despite the difficulties the couples face, the romances discovered in Griffin's writing are as light and sweet as a lemon meringue pie. If you're looking for a gentle collection brimming with possibility, curl up with a copy of Reluctant Hearts." ~ Indies Today
"The four stories in this book are entertaining with solid characters and interesting plots. Each story is unique with different levels of conflict, emotional drama, or quirkiness. More of a happy for now, the stories give hope of second chances. I was hoping the four stories would somehow intermingle at the end, but the overall storytelling with well-developed plotting was an enjoyable read." ~ Still Moments Magazine