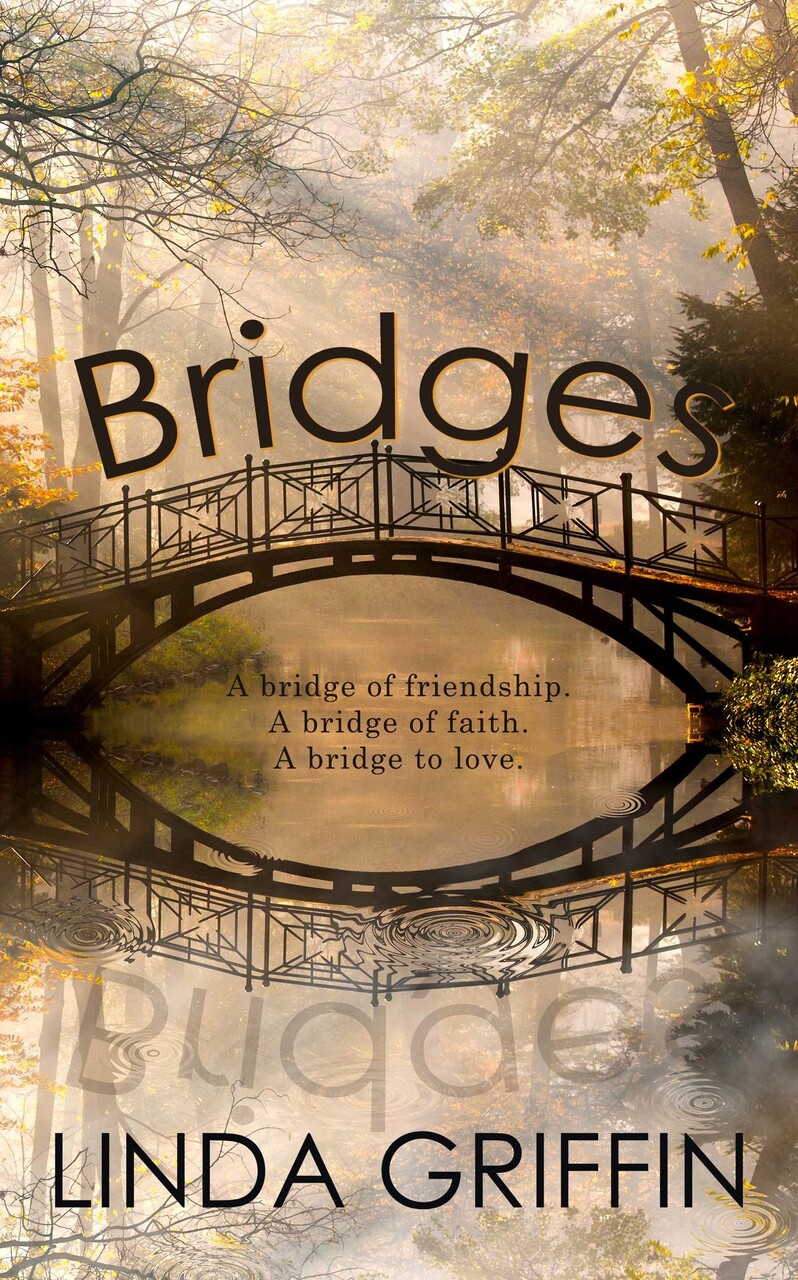 In 1963, Neil Vincent, a middle-aged World War II veteran and "Christian atheist," is working at Westfield Court as a chauffeur. He spends most of his spare time reading. Mary Claire DeWinter is a young, blind Catholic college student and reluctant heiress. To secure her inheritance, she has to marry within a year, and her aunt is pressuring her to marry a rich man who teased and bullied her when she was a child. Neil and Mary Claire shouldn't even be friends, but the gulf between them is bridged by a shared love of books. Can they cross the bridge to more?
Excerpt:
"To my beloved granddaughter, Miss Mary Claire St. James DeWinter, my sole surviving grandchild, the house at Westfield Court and all my remaining possessions and assets—" Edna St. James sat very straight in her chair and glared balefully at her niece, and several of the others gasped, but Mr. Prentice was not finished. "Providing only that she fulfill two necessary stipulations. Firstly, that she permit my daughter-in-law, Mrs. Edna Carrington St. James, to remain in residence at Westfield Court for as long as she lives, and Secondly, that she, as a young woman in need of protection and guidance, marry within one year of my death and remain married."
Reviews:
"There's a certain cadence to this story and it unfolded naturally, like classic literature. The romance was slow-burn and I was surprised by how much I enjoyed it...If you enjoy vintage romance with a classic vibe, pick up Bridges. Brilliantly written, this is one of the best books I've read this year." ~ N.N. Light's Book Heaven
"This is a beautiful story. The author writes with quiet eloquence. The story flows seamlessly from beginning to end, gentle and compelling. The characters would hardly seem the stuff great love stories are made of, but that is precisely the reason this is such an exquisite romance...It's a short book, a novella, and yet a great deal happens. Neil and Mary Claire are both good people as well as interesting ones. Their conversations are never heavy, frivolous, or long. But they are profound. It doesn't take a lot of words to make a point. It just takes the right words, spoken in the right way. The same applies to their relationship and how it changes. Without a lot of protestations or physical contact, the attachment between Mary Claire and Neil grows strong and undeniable. You can feel the intense emotion and love between them. I love this book and its main characters. You will, too. Thank you, Linda Griffin, for this beautiful and poignant romance." ~ Anastasia Abboud, author of Tremors through Time

"Griffin's novel is a tender and nuanced story of love blossoming in the most unexpected of places. Neil and Mary Claire are appealing protagonists whose rapport is bolstered by their robust discussions of literature and religion. Despite the 20-year age difference between the two leads, the author establishes their relationship as an equal partnership. The strong supporting cast of characters includes Jane, whose casual attitude toward her relationship with Neil masks hidden jealousy...An engaging and sweet-natured love story featuring an unlikely couple." ~ Kirkus Reviews
"Bridges is a gentle romance novel that highlights how love can blossom in the most unexpected of places...Clever banter between Neil and Mary Claire dominates the pages, giving readers an intimate glimpse into a beautiful but unlikely friendship that has been forged, not from closely shared life-experiences, but from shared views about how they approach the world...Neil and Mary Claire's budding relationship is one to root for as they overcome countless obstacles in their search for happiness and peace. Graceful and endearing, Bridges is a steady friends-to-lovers tale that is sure to put a smile on your face." ~ Indies Today
"Their friendship and budding relationship were written wonderfully...Overall, the story was sweet, emotional, and touching as both Neil and Mary Claire overcome the bridges standing between them." ~ Still Moments Magazine
"I adored the romance between Neil and Mary Claire. It's a slow burn and how Ms. Griffin handled it is well done. She takes her time with them and lets them become friends first. Throws in a monkey wrench or two, but it's worth it in the end. Trust me. The May-December romance works here when it shouldn't. Especially during this time in history. It's sensual and refreshing. Neil is a genuine hero in my eyes. A war veteran who knows who he is and what he wants. Mary Claire is blind, but Neil doesn't treat her like she is. He respects her religion and who she is as a person...The pacing of the story is fantastic. Ms. Griffin takes her time, and the cadence is beautiful. Beautifully written vintage romance that is heartwarming and sweet. I highly recommend it." ~ Harlie's Books
"Bridges by Linda Griffin is a beautiful, innocent, and heart-warming love story... This tale reminds me of the old-school love stories that you seldom encounter of late, which champion the true virtues of love and a good marriage, friendship, respect, and where beauty transcends the physical. The plot's effectiveness lies in its innocence, making it charming and thought-provoking. This is a well-written story that was a pleasure to read." ~ Jennie More for Reader's Favorite.
"For a sweet romance that has a satisfying HEA ending, pick this one up. You won't be disappointed." ~ Sparkling Book Reviews
"This sweet and simple May-December romance novella, featuring a marriage of convenience blossoming into love, centers friendship, philosophy, and a fondness for classic literature...Griffin's lead characters are complex and fascinating, and the discussions between Mary Claire and Neil are deep, engaging, and intimate while not at all flirty or sexual, keeping the age difference from becoming too creepy...Bridges movingly presents literature as a means of communication and connection between these thoughtful protagonists...This gentle, bookish romance will appeal to readers who relish Regency concerns of titles and inheritance and portrayals of companionable love...Great for fans of: Georgette Heyer, Alison Goodman." ~ BookLife Reviews
"Bridges is the perfect title for a story which bridges so very many topics. There are the bridges mentioned on the cover, friendship, faith, love, but there is also the bridge of the age difference, a bridge burned later in the book, and the bridge of appreciating nature through senses other than sight...Ms. Griffin expertly uses a blind heroine in this novel, ably bringing the reader into her realm. Connecting so many of life's significant milestones, Bridges is a most noteworthy story." ~ InD'Tale Magazine.
"It's not often that I find a book that I can't put down and have to contiue reading until done. This book is so good. The writing and story flow so easily. Descriptive scenery and emotions made it so real...As the story unfolds, it is heartwarming, emotional and you can't help but hope their friendship turns to romance. It does have some religious undertones, but not overdone or preachy. A very enjoyable, enlightening and sweet story that I devoured in one sitting." ~ Amazon Review
"This was a short, sweet romance. We all know what will happen, but the way it happened, with the romance developing as a slow burn, was really nice...The religion is handled in a really interesting manner. Mary is a believer, Neil is not - and they have discussions on it. As a person struggling with my own faith, I really liked seeing Neil express some of my own very exact thoughts. ~ Laurie T, Netgalley Reviewer
"This is a wonderful romance that is quite realistic. The growth of the characters isn't a huge leap, but one that comes with slight changes that occur when meeting someone very different. Each character keeps an open mind to the other's beliefs, and they are quite accepting, too. I didn't see it as a Christian romance, or a religious romance. I saw it as two people with different views, and their views wound up being not so different. Do yourself a favour and get yourself a copy. You won't be disappointed." ~ Maggie Blackbird
"Bridges by Linda Griffin is a delightful 20th Century romantic novella. It's a fast read because of the length and the fact that you quickly become fascinated by the characters...Several characters are instantly likable, while others draw the readers' ire. The themes of class hierarchy, hatred, duty, and religion are handled with a light touch. I love a story where books are integral to the plot, and Bridges covers that aspect well. I recommend this tale to readers that enjoy light romance, connections between unlikely characters, and great bookish themes. I wish the story were a bit longer. I wasn't ready to leave the cast behind, even though the author admirably ties up all the loose ends." ~ Gina Rae Mitchell
"I really enjoyed the writing and the chemistry between Neil and Mary Claire. I loved their conversation and their encounters. The way they got to know each other. I liked Mary Claire's character a lot how she carried herself and the way she lived her life despite the hardships. I...would definitely recommend to historical romance lovers." ~ Bibliomanaicaza